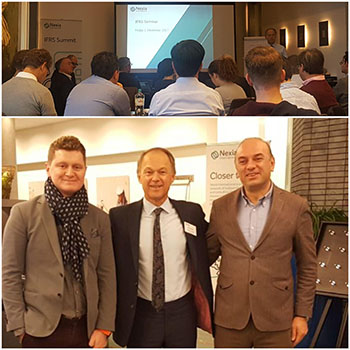 The first Global Summit by the IFRS Business Group has been taken place in Amsterdam on 29 November-1 December 2017 with several attendees from all over the world of member of Nexia.
IASB recent developments such like IFRS 15 - Revenue Recognition or Financial Instruments - IFRS 9 has been reviewed by an expert group of Managers, Senior Managers and Partners.
During the meeting, the next IFRS summit has been announced "2nd IFRS Summit in Cologne – Germany 2018".